TIME TO #BEDIFFERENT
MAKE THINGS DIFFERENTLY. BE DIFFERENT!
After its rapid rise, the burger now has become "Everybody's Darling" – and thus it is nothing special per se any more. So it´s time to start to stand out. And we know how this can work. Quickly changing food trends have created a rather complex market which requires you as a restaurateur to maintain an overview of it: What is in the pipe, what will remain? What is really important, what can be skipped? What will my guests expect from me, and how can I fulfil their wishes? When trends are changing, when the expectations of your guests are rising, and when the internal pressure in terms of cost and labour management is also favouring an upward direction, then the motto to survive simply is: "Don't get lost!" There are three crucial cornerstones when looking for good answers and suitable solutions: flexibility, concentration, and specification.
#BEDIFFERENT – SUCCESSFUL IN A DIFFERENT WAY
Distinguishing oneself and differentiating profitably? That´s exectly what SALOMON FoodWorld® has created these Burger Specials for. They combine all current, long-term, and really essential food trends with premium quality, with incomparably authentic taste profiles, and with ideas which are implemented in such unique way only at SALOMON FoodWorld®. Find the individual solutions for you here: #BeDifferent!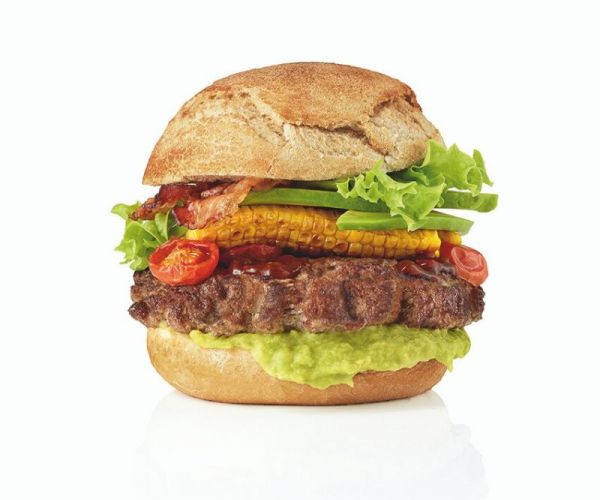 Premium burger for connoisseurs: A perfect mix of selected cuts. Lean brisket and juicy flank – inspired by the new love of "special cuts". Make your mark with exclusivity!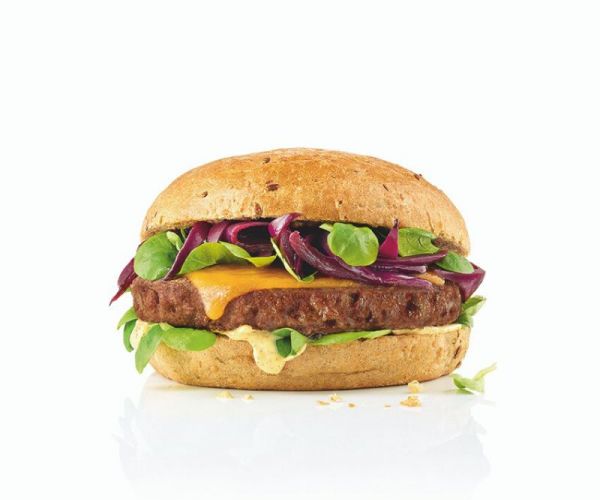 No half measures: 50 % meat, perfect enjoyment! The mix of beef and mushrooms tastes and looks like a classic burger. For conscious meat-lovers – low in fat and calories.
The high-flying addition to the burger range: Juicy, spicy and so popular – the recipe for the success of our Buffalo Chik'n® Wings as a burger. Original yet different – for greater poultry variety on your menu!