Join the FoodWorld
You love food and you are open to new ideas? You are a team player and someone who likes to take action? Are enjoyment and passion also job-related topics for you? You're exactly who we need! Have a look around our exciting FoodWorld – perhaps you can be part of it very soon.
Welcome to the experts
We are food service experts, burger professionals, market leaders, a think tank, trendsetters, and anything but standard. For more than 40 years now, we have been the trustworthy partner of successful chefs and restaurateurs, supplying them with burgers, finger food and other innovative specialities. Why? Because we also supply passion and inspirations!
Have we whetted your appetite?
Jobs
Have you ever had any food in a canteen, in an amusement park, at a bakery, at a petrol station, or at a restaurant? If you have, then you are pretty likely to have already eaten one of our original SALOMON food specials or food products. Now you are getting the opportunity to gain experience in our company: become part of our team and of unlimited enjoyment in this world!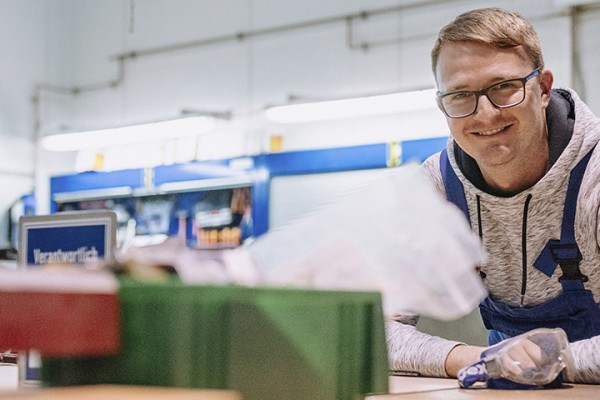 Experienced professionals
We are passionate foodies working in a dynamic and quickly acting commercial enterprise. As an unbeatable team with strong individual characters, we are looking for team players who bring along creative drive and the will to act on their own authority. Our hands-on mentality shows in the freedom which is granted to you to pursue your own ideas.
Behind every SALOMON product and every idea is a face. It could be yours pretty soon!
Don´t expect too little from us
Having fun at work is the basis for entrepreneurial and private success. Therefore, a good working atmosphere is extremely important to us. We offer our staff an open-minded corporate culture, flat hierarchies and lots of extras too:
Further training
Individual support & varied opportunities for further training at our Academy
Team events
As we are strong individuals and unbeatable as a team, we attach great importance to TEAMBUILDING
Canteen
Fresh and favourably priced food every day due to corporate subsidization
Corporate events
For example, our year-end party in winter, our roast goose party in autumn, and the company festival in summer
Retirement provision
Subsidized company pension scheme
Eatertainment
We offer EATertainment at more than 200 events per year
Corporate bicycle
Use a corporate bicycle to come to work. There is no cheaper way
Team sports
Our holding organizes sports events such as our annual soccer tournament
Corporate Benefits
Great offers and benefits for our staff in many areas
Corporate health management
Free courses such as back pain prevention courses
Working atmosphere
A good working atmosphere with great colleagues
Food lovers
Burgers and delicious food in abundance
Working in a holiday atmosphere – our location in the heart of Germany
Our premises are located just a stone's throw away from the Bavaria–Hesse border, around 15 kilometres south-west of the city of Aschaffenburg – surrounded by forests, parks, lakes and the beautiful River Main. Aschaffenburg has 70,000 inhabitants and also boasts the highest density of pubs in Bavaria. If you'd prefer a metropolitan lifestyle however, that's not a problem – Goethe's city of Frankfurt am Main with its impressive skyline and cosy Ebbelwoi cider pubs is just 30 minutes away by car. Darmstadt is also just 30 minutes away.
Sound good?
If you are looking for exciting tasks and excellent opportunities in one of the leading food service companies in Europe with a dynamic work environment – then we look forward to hearing from you: please send us your application or feel free to contact us if you have any queries. We can't wait to get to know you!