New generation! Enjoyment redefined!
Food culture and the understanding of nutrition are in a state of sustainable change. It's clear that SALOMON FoodWorld® will deliver the appropriate innovations in 2021: The best SALOMON top sellers are now available as plant-based variants - exclusively developed and available for the food service industry.
Green Heroes – exclusively for you!
Homestyle Burger, Crunchy Chik'n® Burger and Knusper Schnitzel - SALOMON's most adored customer favourites have now each a twin by their side: GREEN HEROES - 100 % vegan made from 100 % wheat protein. And the best thing about it: the consistently authentic taste.
With these 100 % vegan innovations, restaurateurs differentiate themselves: they serve enjoyment experiences that their guests don't get at home and sharpen their profile in the oversized offer. Plus a plus for the kitchen: the handling remains the same!
Guests´s favourites
NOW ALSO AVAILABLE AS PLANT-BASED PRODUCT
We have transferred any aspect of our meat topsellers, that your guests love, to products with plant-based protein.
Exclusive
DEVELOPED & AVAILABLE FOR THE FOOD SERVICE SECTOR
As your guests expect some sort of cuinary delight they won´t get at home.
Wheat & vegan
SUSTAINABILITY & FLEXIBILITY
Local sourcing of wheat from Europe and utmost flexibility for your menu.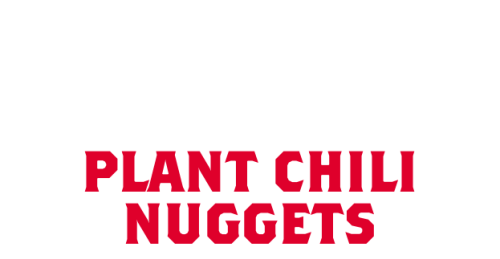 100% Vegan – 100% Enjoyment
GREEN HEROES Plant Chili Nuggets are the vegan counterparts to the coveted Chili & Cheese Nuggets. Crunchy green heroes, made to convince all cheese lovers with a creamy tender filling, luscious spicy pieces of jalapeño and the popular tempura breading.100 % vegan, 100 % plant-based and indistinguishable from the original.
Green Heroes Plant Chili Nuggets
Vivacious snack delight für everybody: As plant-based version as convincingly creamy as our original. With luscious-spicy jalapeños and crunchy tempura – just snackalicious!
100 % vegan, 100 % plant-based
Tenderly melting filling
Indistinguishable from the original
Finger Food favorite now vegan
The vegan version of the guests´ darling, the Green Heroes Plant Chik´n Nuggets, is perfectly well suited to act as a versatile snack for both little customers and adults, e.g. as a finger food star at any occasion, as crunchy topping on a salad bowl, or as a hero for the to-go business.
The little green nugget will pass any guest test with style. For sure!
Green Heroes Plant Chik'n® Nuggets
Plant-based snack: The finger food favourite, now also available as a vegan option. 100 % wheat protein with authentic Chik'n® taste in an irresistible tempura coating. Fast snack hero that appeals to more than just younger guests.
100 % vegan, 100 % wheat protein
Impressive Chik'n® flavour
Tender-crispy tempura breading
One patty for all
The Green Heroes Homestyle Burger impresses all guests - from meat lovers to vegans: Grainy, fluffy and juicy like a beef burger, the vegan hero made from 100% wheat protein scores with authentic taste and look!
Green Heroes Plant Homestyle Burger
Now also plant-based: authentic taste, fluffy texture, same preparation. This vegan hero satifies every guest – from the beef gourmet to the vegan – with its great homestyle properties.
100 % vegan, 100 % wheat protein
Grainy, fluffy and juicy like a beef burger
Authentic homestyle appearance
Popular crunch - now also vegan!
The Green Heroes Crunchy Chik'n® Burger made from 100% wheat protein stuns with a Chik'n® Taste that is indistinguishable from the original. In addition, the particularly crispy cornflake breading and a mild spiciness - that's really heroic!
Green Heroes Plant Crunchy Chik'n® Burger
Guests' favourite with drive: Its stunning Chik'n® taste will leave your guests gobsmacked. A plant- based hero made of wheat – spicy and with a crispy cornflakes breading.
100 % vegan, 100 % wheat protein
Authentic chik'n® taste
Particularly crunchy cornflakes breading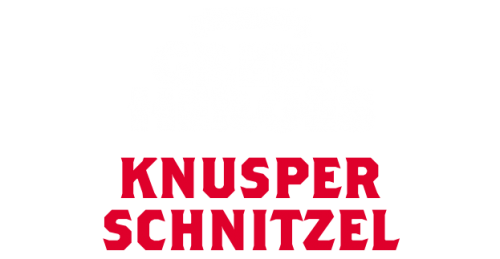 Classic - plant-based & cutting-edge
The Green Heroes Knusper Schnitzel made from 100% wheat protein is also incredibly similar to the original: taste, texture and the authentic handmade character of the typical crispy breading make it a real Plant-Based twin.
Green Heroes Plant Knusper Schnitzel
Plant-based twin: the Green Hero is the spitting image of our crispy original. The taste, the texture and the handmade characateristic of the crispy hero will thrill your guests.
100 % vegan, 100 % wheat protein
Peerless crunchy batter
Authentic shape
DID YOU GET HUNGRY?
Are you hungry for more information about our GREEN HEROES? Contact us, we are happy to be there for you!
Your contact person
Sebastian Lustig
Sales international
+49 6026 506 214
sebastian.lustig@salomon-foodworld.com