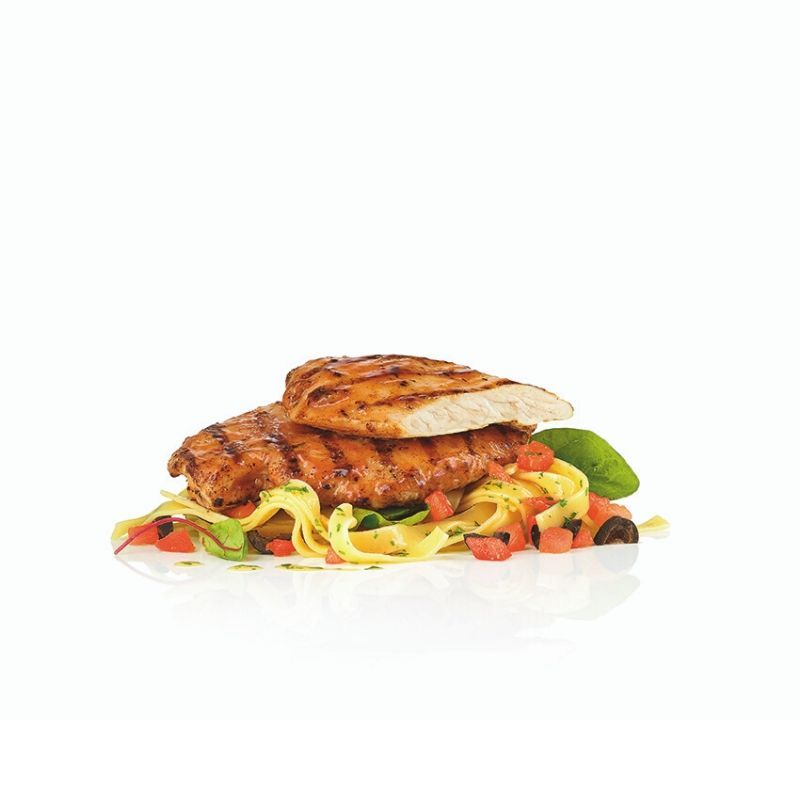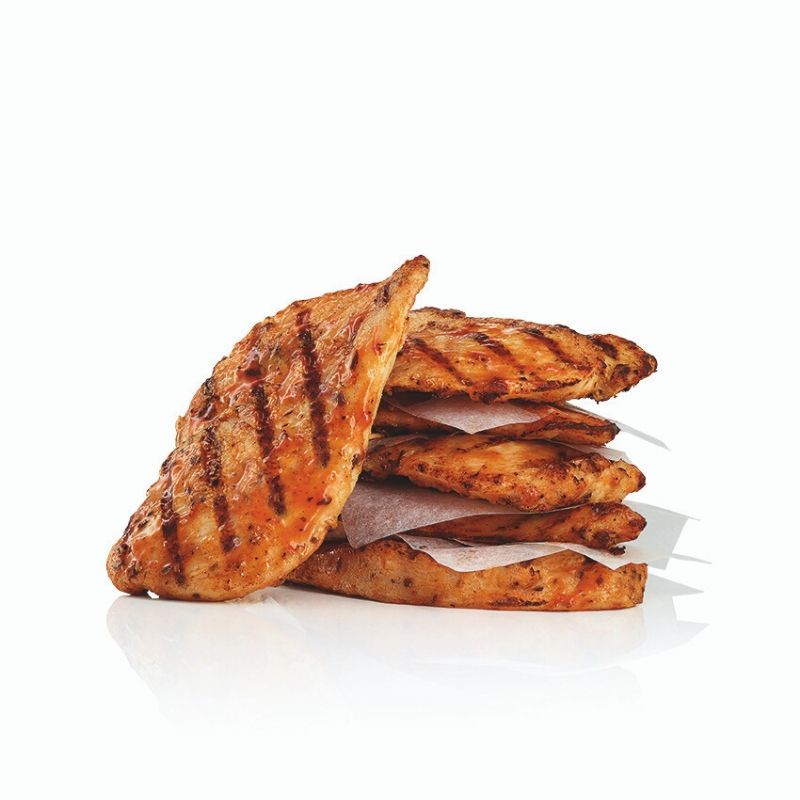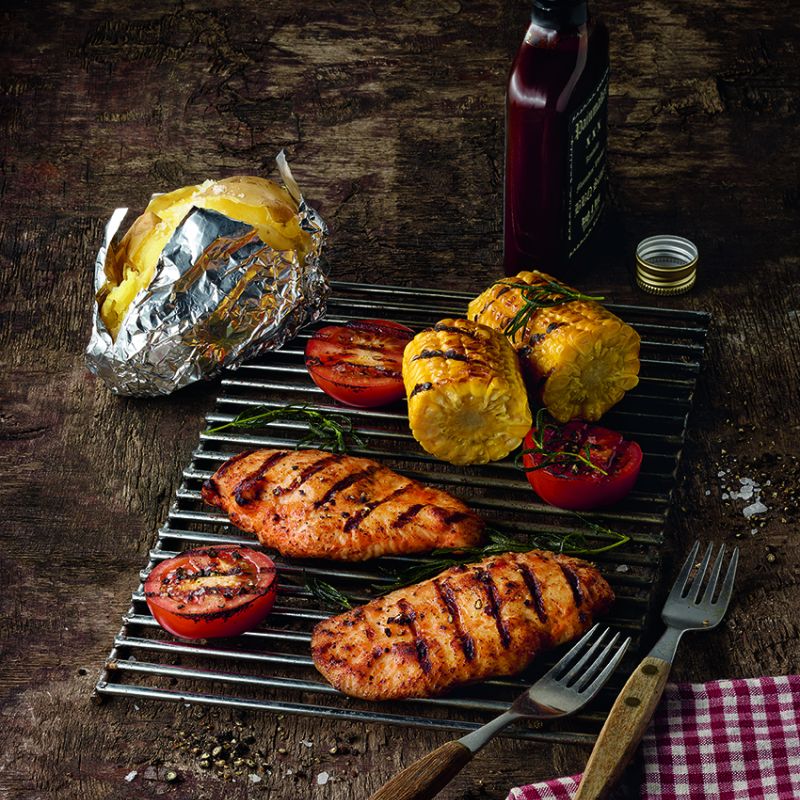 Fire Roasted Chik'n® Steak
Delicious BBQ: juicy, flame-tanned chicken breast fillet in a slightly hot marinade. Characteristic grill marks and a delicious roasty flavour indulge the senses.
Grilled on open fire
Premium meat quality (5 D origin)
Cut by hand
Poultry, cooked
Login
This service is currently only available in german!
Mit der Anmeldung willige ich in die Weitergabe meiner persönlichen Daten von selly.biz an die Salomon Food World GmbH zum Zwecke der Durchführung und Abwicklung meiner Bestellung ein.
selly.biz ist ein lieferantenübergreifendes Online-Bestellsystem für die Gastronomie und Gemeinschaftsverpflegung.