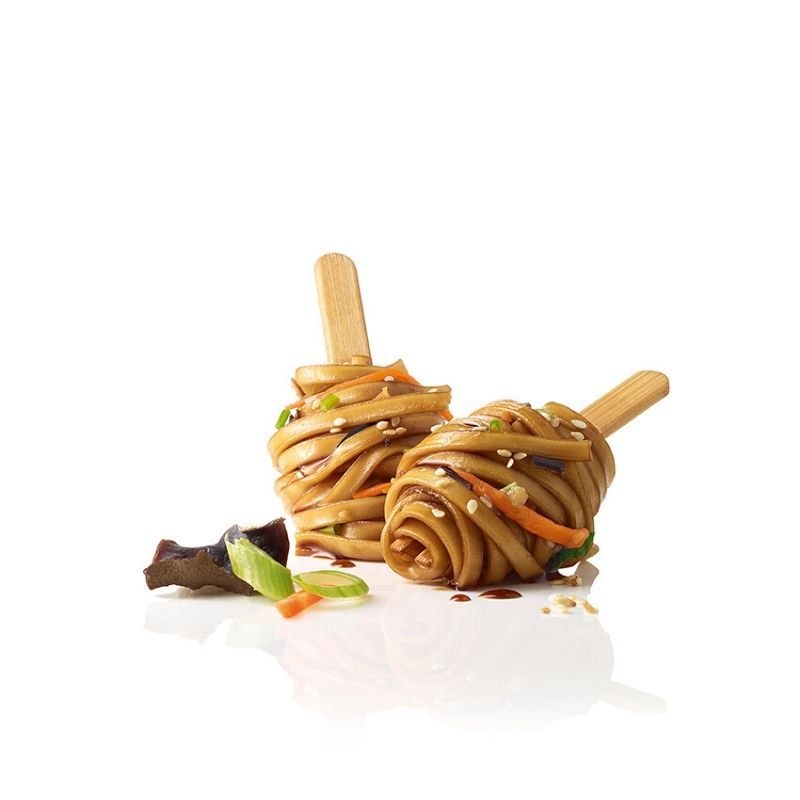 Astounding: Japanese fl avour on a skewer! Local Udon noodles with carrots, spring onions, Asian mushrooms, covered in a savoury Teriyaki sauce and roasted sesame.
Udon noodles twisted by hand
Authentic ingredients and Teriyaki sauce
vegan, cooked
Login
This service is currently only available in german!
Mit der Anmeldung willige ich in die Weitergabe meiner persönlichen Daten von selly.biz an die Salomon Food World GmbH zum Zwecke der Durchführung und Abwicklung meiner Bestellung ein.
selly.biz ist ein lieferantenübergreifendes Online-Bestellsystem für die Gastronomie und Gemeinschaftsverpflegung.