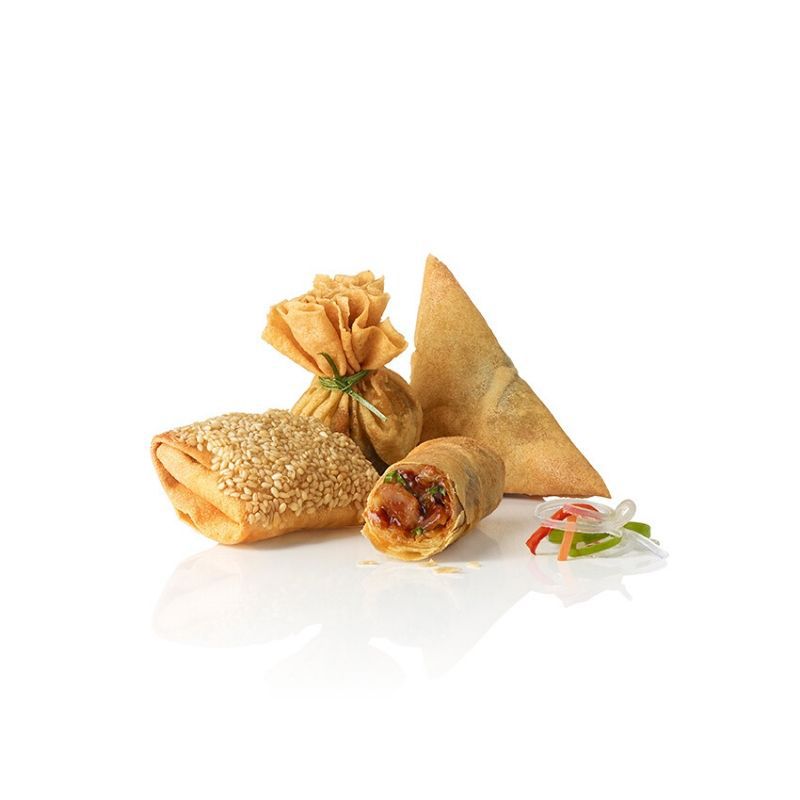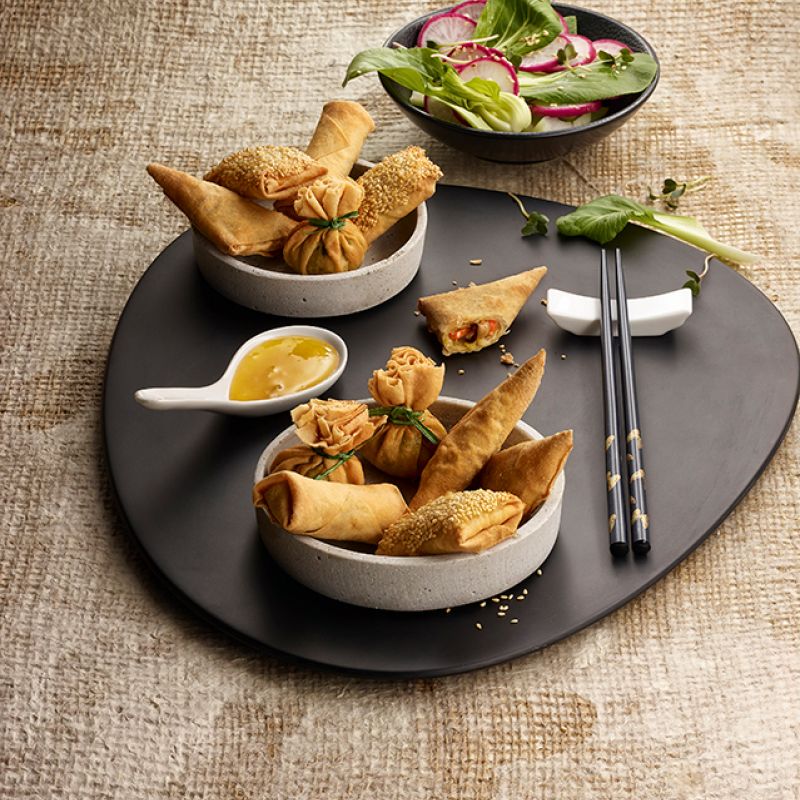 4 Asian Delights Selection
Classical quartet: Asian finger food favourites in four different shapes with authentic fillings - from vegetarian to shrimp and duck, fully cooked.

SHRIMP SESAM WAN-TAN Sesam dough bag filled with juicy pieces of shrimp and refined with aromatic coriander, fully cooked.

CHIK'N MONEY BAG A real eye-catcher! Thin dough bag filled with tender chicken, cabbage, and prawns, fully cooked.

DUCK SPRING ROLL Dough roll filled with duck meat, onions, and spring onions with Asian Hoisin sauce, fully cooked.

VEGETABLE THAI SAMOSA Fine glass noddles, vegetables, and a hint of lemon grass make these little samosas from Thailand a special delight for any fan of Asian food.
Seafood, cooked
Approx. price per piece
Recommended retail price of SALOMON FoodWorld®
Login
This service is currently only available in german!
Mit der Anmeldung willige ich in die Weitergabe meiner persönlichen Daten von selly.biz an die Salomon Food World GmbH zum Zwecke der Durchführung und Abwicklung meiner Bestellung ein.
selly.biz ist ein lieferantenübergreifendes Online-Bestellsystem für die Gastronomie und Gemeinschaftsverpflegung.