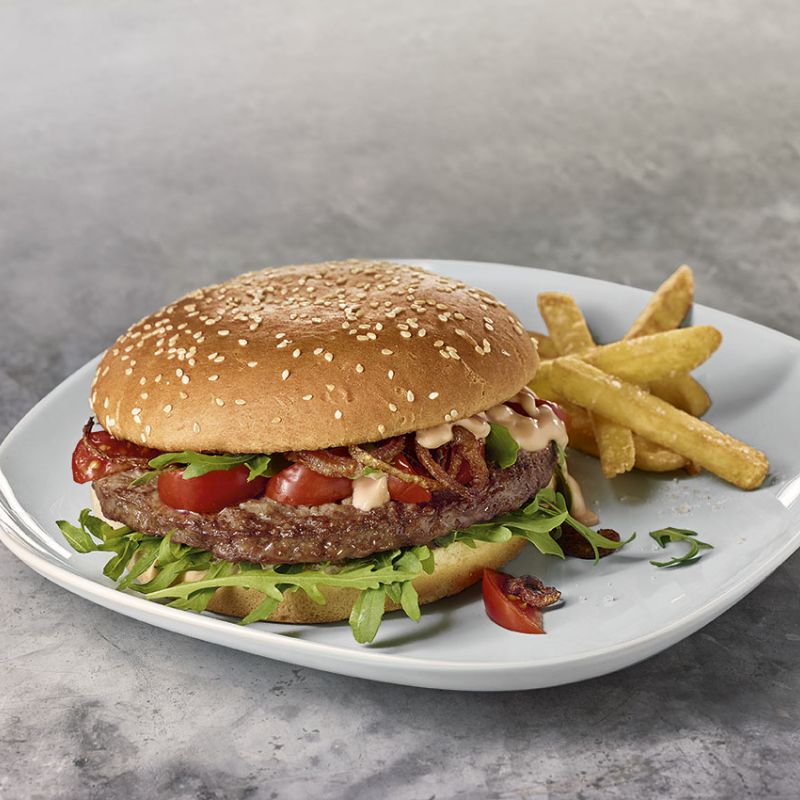 Quick & Easy Burger - Basic Kit
The rocket among the burgers: fully cooked, with a delicious seasoning, and quickly ready to serve. Our Quick & Easy concept saves you work and time, and nevertheless guarantees premium quality!
Extremely quick and easy preparation
With a spicy grill flavour
Gently cooked burger = 100 % product safety
Beef, cooked
Login
This service is currently only available in german!
Mit der Anmeldung willige ich in die Weitergabe meiner persönlichen Daten von selly.biz an die Salomon Food World GmbH zum Zwecke der Durchführung und Abwicklung meiner Bestellung ein.
selly.biz ist ein lieferantenübergreifendes Online-Bestellsystem für die Gastronomie und Gemeinschaftsverpflegung.