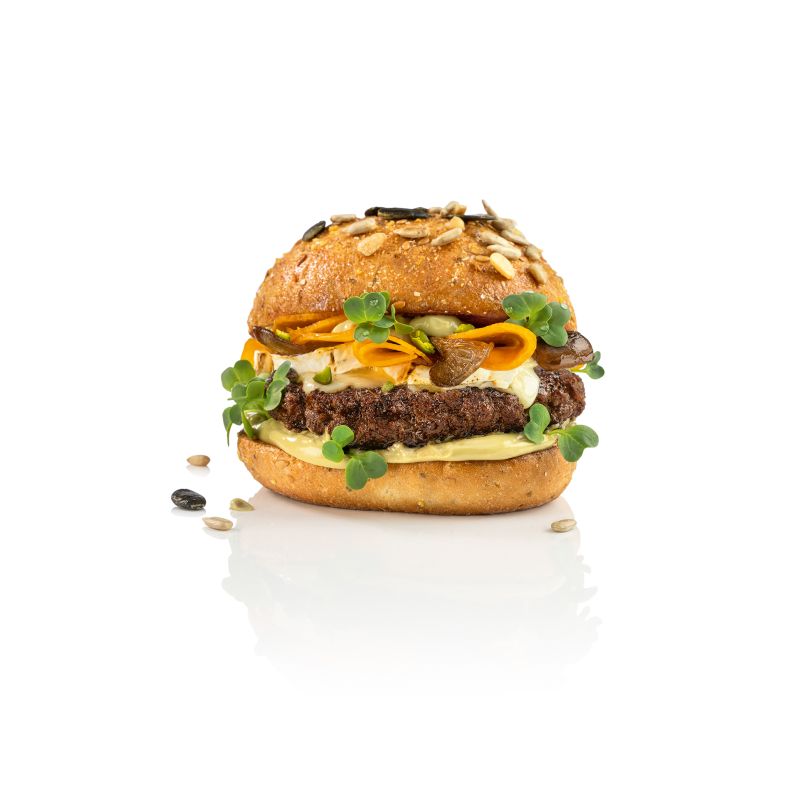 Handmade look in organic quality: discerning meat lovers who are conscious of animal welfare enjoy the popular Homestyle Burger in the finest organic quality. A tasty greeting from the lush Alpine meadows of the Allgäu region.
100% certified organic meat from the Allgäu region
Animal welfare as a sales argument
Loose and juicy handmade character
Beef, raw
Login
This service is currently only available in german!
Mit der Anmeldung willige ich in die Weitergabe meiner persönlichen Daten von selly.biz an die Salomon Food World GmbH zum Zwecke der Durchführung und Abwicklung meiner Bestellung ein.
selly.biz ist ein lieferantenübergreifendes Online-Bestellsystem für die Gastronomie und Gemeinschaftsverpflegung.