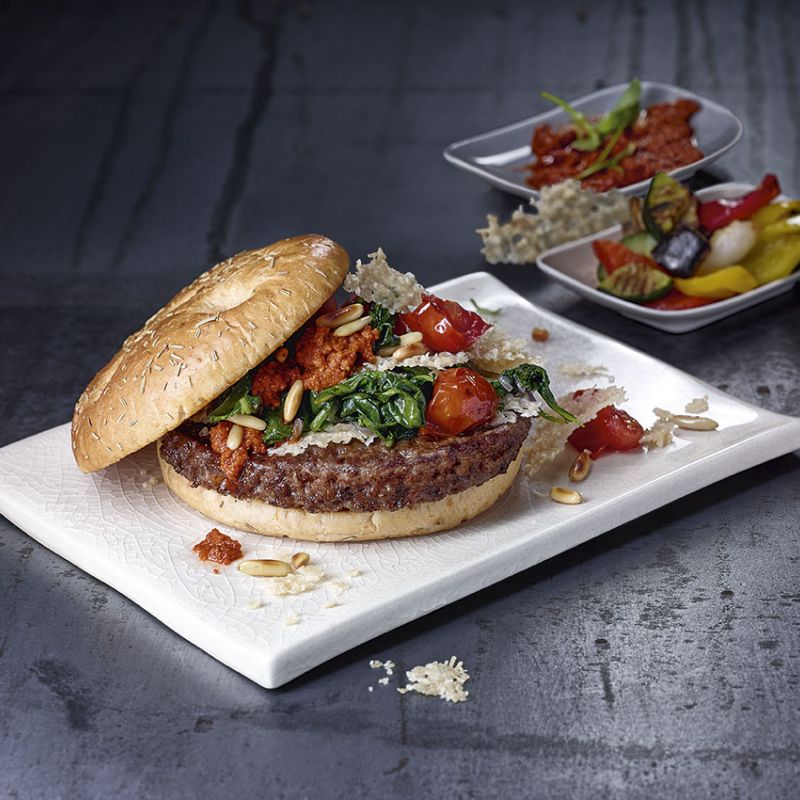 Quickly served top-seller: The distinctive waffl e look guarantees preparation at lightning speed. Its tasty "hot" note makes it so popular. Out hottest bestseller!
Preparation 40 % quicker compared to standard patty of the same thickness
Special surface for quick preparation
Unique and popular HIT Plus seasoning blend
Beef, raw
Login
This service is currently only available in german!
Mit der Anmeldung willige ich in die Weitergabe meiner persönlichen Daten von selly.biz an die Salomon Food World GmbH zum Zwecke der Durchführung und Abwicklung meiner Bestellung ein.
selly.biz ist ein lieferantenübergreifendes Online-Bestellsystem für die Gastronomie und Gemeinschaftsverpflegung.
Unit
Article number / EAN
HITBURGER® Plus 62,5 g


62,5 g x 80 pieces = 5,0 kg

8501900
HITBURGER® Plus 80 g


80 g x 60 pieces = 4,8 kg

8482200
HITBURGER® Plus 90 g


90 g x 50 pieces = 4,5 kg

8482300
HITBURGER® Plus 100 g


100 g x 50 pieces = 5,0 kg

8492000
HITBURGER® Plus 125 g


125 g x 40 pieces = 5,0 kg

8502100
HITBURGER® Plus 180 g


180 g x 25 pieces = 4,5 kg

8502200