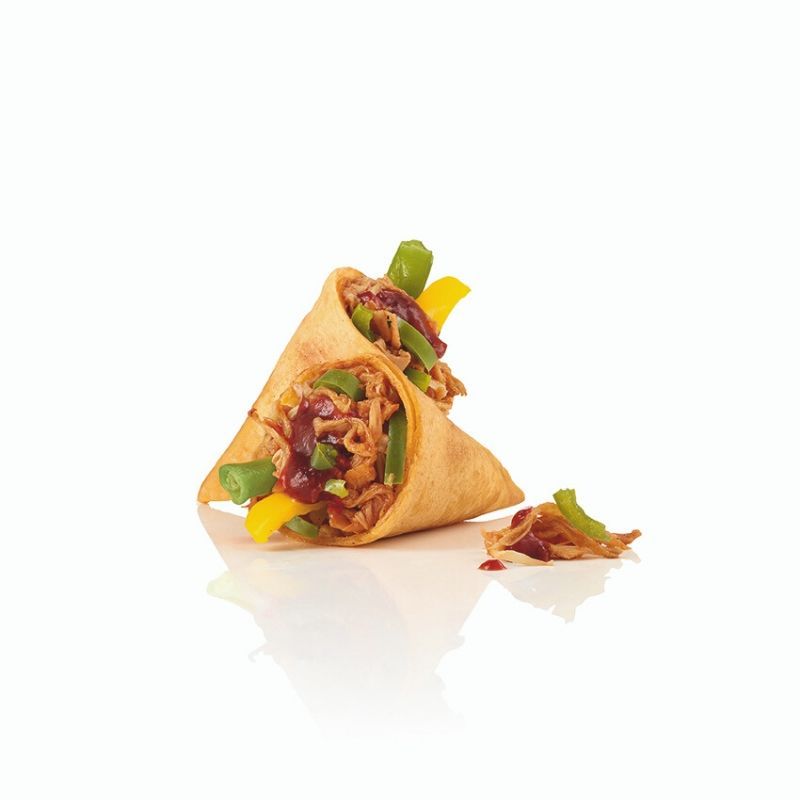 Mini Wrap Pulled Jackfruit
Great presence: pulled jackfruit is the vegan response to the Pulled trend. The tastysmoky BBQ sauce and the unique handmade wrap look make this product a premium upgrade for buff et and Co.
Perfect alternative to pulled meat
Hand-rolled and filled manually
vegan, cooked
Login
This service is currently only available in german!
Mit der Anmeldung willige ich in die Weitergabe meiner persönlichen Daten von selly.biz an die Salomon Food World GmbH zum Zwecke der Durchführung und Abwicklung meiner Bestellung ein.
selly.biz ist ein lieferantenübergreifendes Online-Bestellsystem für die Gastronomie und Gemeinschaftsverpflegung.