BREAKFAST REINTERPRETED
Flexible. Individual. Diverse.
Out-of-home breakfast is booming! As the current, modern way of working and living offers a stark contrast to accustomed daily rhythms such as fixed mealtimes, individual gastronomic solutions and innovative concepts are in demand. The slogan 'Food style meets lifestyle' pretty much describes the new breakfast concepts to meet this demand: all-day breakfast, to-go options and varied snack ideas that honour international culinary trends. Join in and reinvent breakfast! Would you like some inspiration?
BREAKFAST MINIS WITH MAXIMAL WOW EFFECT
Handmade charm, snack format and surprisingly creative recipes – the new breakfast ideas from SALOMON FoodWorld® unite all the culinary standards that successful breakfast options should offer. For example, we reinterpreted traditional eggs for breakfast: as part of a handmade mini tortilla or mini wrap in delicious combinations.
Breakfast and lunch merge to form the very popular brunch – not only etymologically but also in terms of time and cuisine. Innovative breakfast options available until the afternoon and that offer a colourful combination of flavours and national cuisines will tell your guests: 'Here you can enjoy culinary freedom whenever you want!'. Sweet, spicy, hearty, with or without meat, American, Mexican, French – mix and match our products with your personal recipes to create a distinctive and special breakfast!
Hints of sweetness, attractive gloss: Brioche buns with a tasty burger – a wowing event and US best selling! Pre-cut and surprisingly different. Amaze your guests and your competitors alike!
Attractive gloss
Hints of butter
Already pre-cut
Guacamole Classic Extreme Supreme (Avocado Dip)
Absolutely premium: most aromatic avocadoes, puréed and smartly seasoned, refined with Lemon juice and tomato pieces. The authentic Mexican recipe!
Made of best Mexican Hass avocadoes
With a lot of chunks
Deep-frozen
Handmade & rustic: An extra tender bite and the irregular shape give it its distinctive homemade character. Pure beef indulgence in premium quality!
Looks like homemade
100 % beef
Grainy, tender, and juicy
Good urban breakfast options are true all-rounders: they are simple meals for on the go that guarantee both culinary variety and delight, and are also easy to eat when standing up. So create small but sweet, high-class snacks that will give your guests energy and strength that they will appreciate. Our portfolio offers a lot of suitable ingredients, inspiration and packaging solutions for exactly that!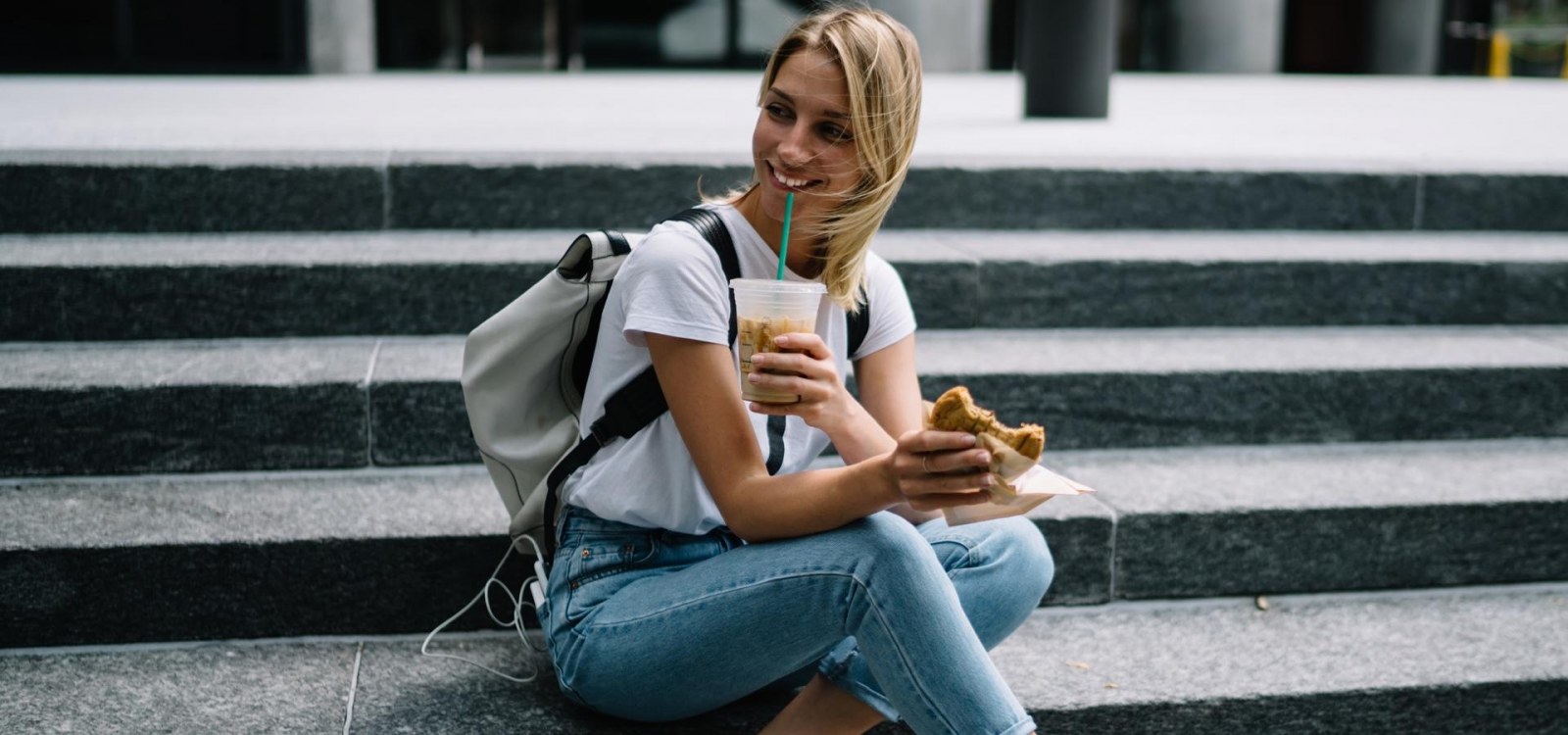 A chicken just in case: The juicy chicken inner fillets with a crispy breadcrumb coating are true all-rounders for many culinary combinations and always leave a sustainable impression.
Tender chicken inner fillet
Versatile
Crunchy breadcrumb coating
Wrap Tortilla Traditional Plain
Little multi-talent: Our smallest baked wheat flour tortilla is perfect for soft tacos, fajitas, or quesadillas. Extent your culinary Spanish know-how!
Perfect for finger food
Handmade appearance
Without palm oil