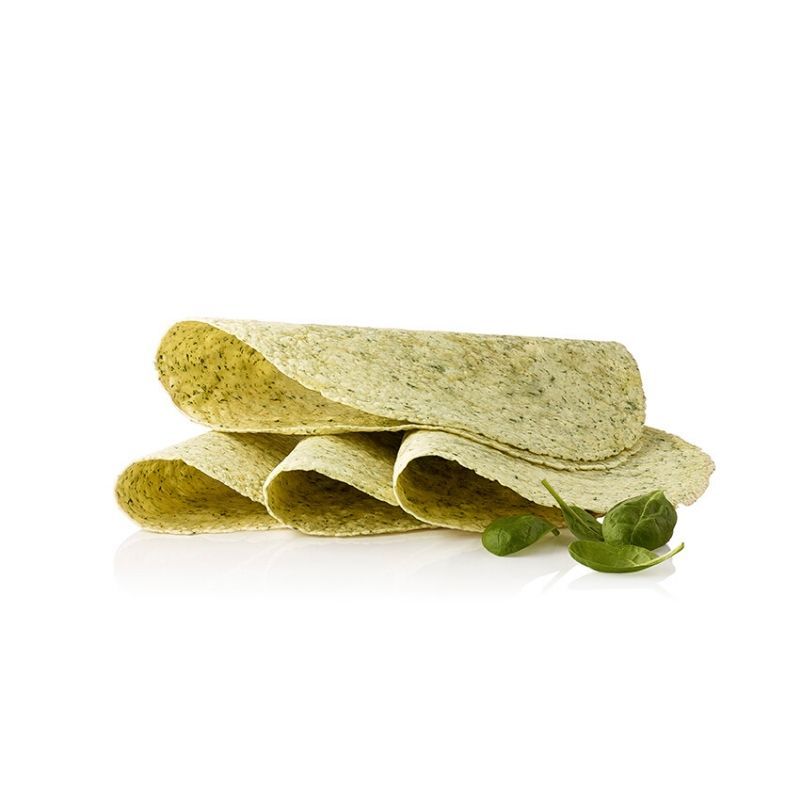 Wrap Tortilla Spinach & Herb  
Go Green: Spinach and herbs make this wrap an "evergreen" in terms of appearance and taste. Its colour makes it look fresh and favourably distinguishes it from customary wrap products.
With spinach and herbs
Handmade appearance
Without palm oil
vegan, cooked
Login
This service is currently only available in german!
Mit der Anmeldung willige ich in die Weitergabe meiner persönlichen Daten von selly.biz an die Salomon Food World GmbH zum Zwecke der Durchführung und Abwicklung meiner Bestellung ein.
selly.biz ist ein lieferantenübergreifendes Online-Bestellsystem für die Gastronomie und Gemeinschaftsverpflegung.