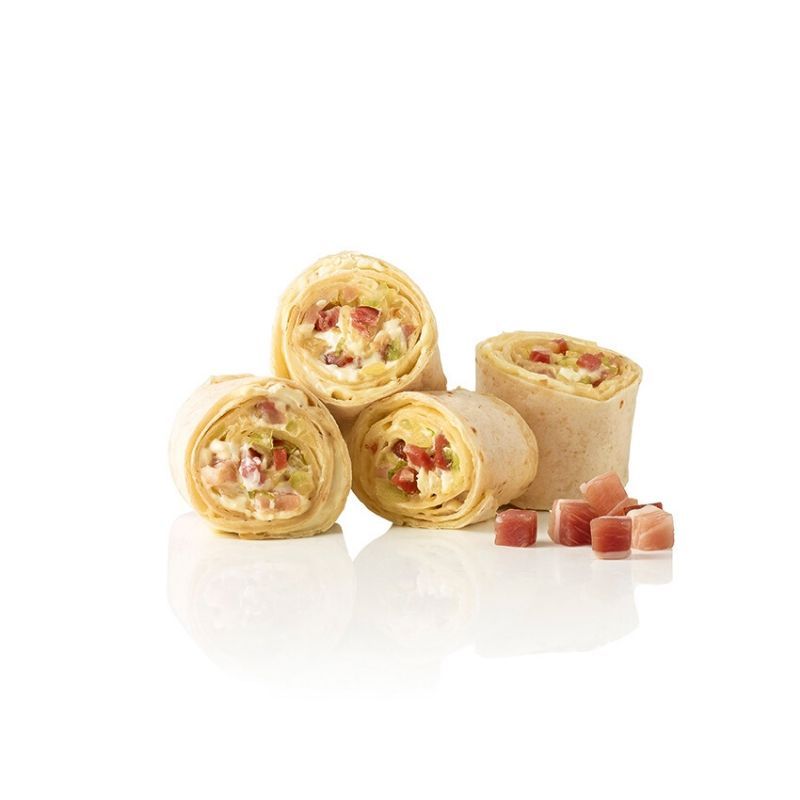 French connection: tortilla rolls the Alsatian way. Filled with traditional ingredients such as crème fraîche, onions, belly of pork, and herbs. A charming complement for a culinary evening with wine.
Classic tarte flambée as a snack
Hand-rolled
Can be served warm and cold
Pork, cooked
Login
This service is currently only available in german!
Mit der Anmeldung willige ich in die Weitergabe meiner persönlichen Daten von selly.biz an die Salomon Food World GmbH zum Zwecke der Durchführung und Abwicklung meiner Bestellung ein.
selly.biz ist ein lieferantenübergreifendes Online-Bestellsystem für die Gastronomie und Gemeinschaftsverpflegung.